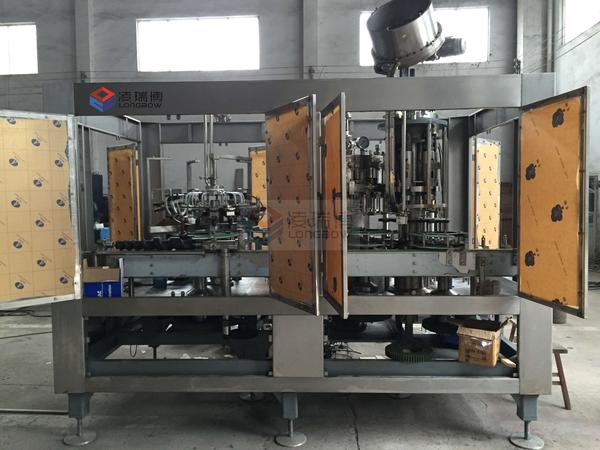 Tecreat's BXGF beer automatic bottle filling machine line is for filling and sealingvarious kinds of glass bottle with crown cap.It's design scientific and reasonable, appearance is beautiful, operation andmaintenance is convenient, and It's high degree of automatization, so it is thegood machine for choosing by the beer filling factory.
Features:
l It adoptsexternal long tube filling valve. Two station vacuum then CO2 replaces air inthe PET bottle so that the oxygen in the bottle is largely decreased.
l Elevatingspraying nozzle realizes complete cleaning and water saving.
l The liquidlevel and pressure in filling tank are controlled by level probe and fineadjusting valve separately.
l The CO2 inthe filling tank will be filled continuously to assure the pressure constantand high purity CO2 back pressure.
l The capperis equipped with high pressure frothing device to decrease the air in thebottle neck to the smallest.
l Themachine is equipped with centralized lubrication system. Each point could belubricated automatically.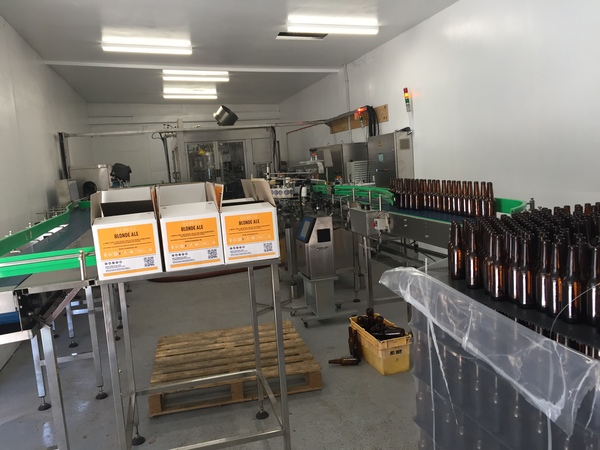 Maintechnical parameters:
Model:

BXGF16-12-6

BXGF 24-24-6

BXGF 32-32-8

BXGF 40-40-10

Capacity :600ml

3000BPH

6000BPH

8000BPH

12000BPH

Bottle shape:

Round or square

Glass bottle: (mm)

(Bottle Diameter):φ50-.φ110mm (Height):150-340mm

Cap:

Metal crown cap

Filling form:

2-Station vacuum

Main Power (KW)

3

4

7.5

11

Overall size:(mm)

2450*1800
*2350

2780*2200
*2350

3600*2650
*2350

3800*2950
*2400

Weight: (kg)

3500

4500

5500

6500